The special envoy of the Swedish government and Chairperson of the FTP Board, Lena Ek, presented the European Spallation Source (ESS) to representatives of the Member States and from the European Commission during a breakfast briefing session at the Permanent Representation of Sweden to the European Union in Brussels on 28 March 2017. 
The ambitious project is championed by Sweden and Denmark together with more than 15 countries. Together, they have so far invested € 1.834 billion to create the ESS, a multi-disciplinary research facility for materials and life science research based on the world's most powerful neutron source.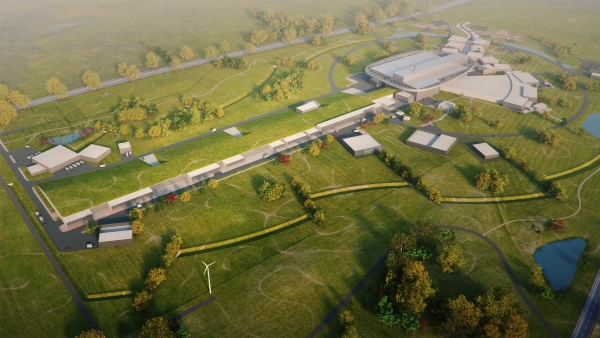 A neutron source functions as a giant microscope to investigate a range of materials including wood, paper, proteins, molecules, nanotechnology as well as pharmaceuticals, engines and plastics. It enables scientists to see and understand basic atomic structures and forces without harming the materials. Applied research areas for neutron sources include new and improved biobased products; medicine and health; transport, air, space and metallurgy; electronics and ICT, among others. 
Currently, the construction of the research facility that will be located in Lund (Sweden) is moving at an accelerated pace of construction. In parallel, outreach actions are taking place to facilitate access to researchers in academia, institutes and enterprises from all countries as well as to gain new potential members. "It is crucial to ensure the realization of ESS capacity in the scope of the new research and innovation framework programmes of the European Commission", affirmed Lena Ek during the briefing session. 
ESS is a European Research Infrastructure Consortium (ERIC) and one of the largest science and technology infrastructure projects currently being built.