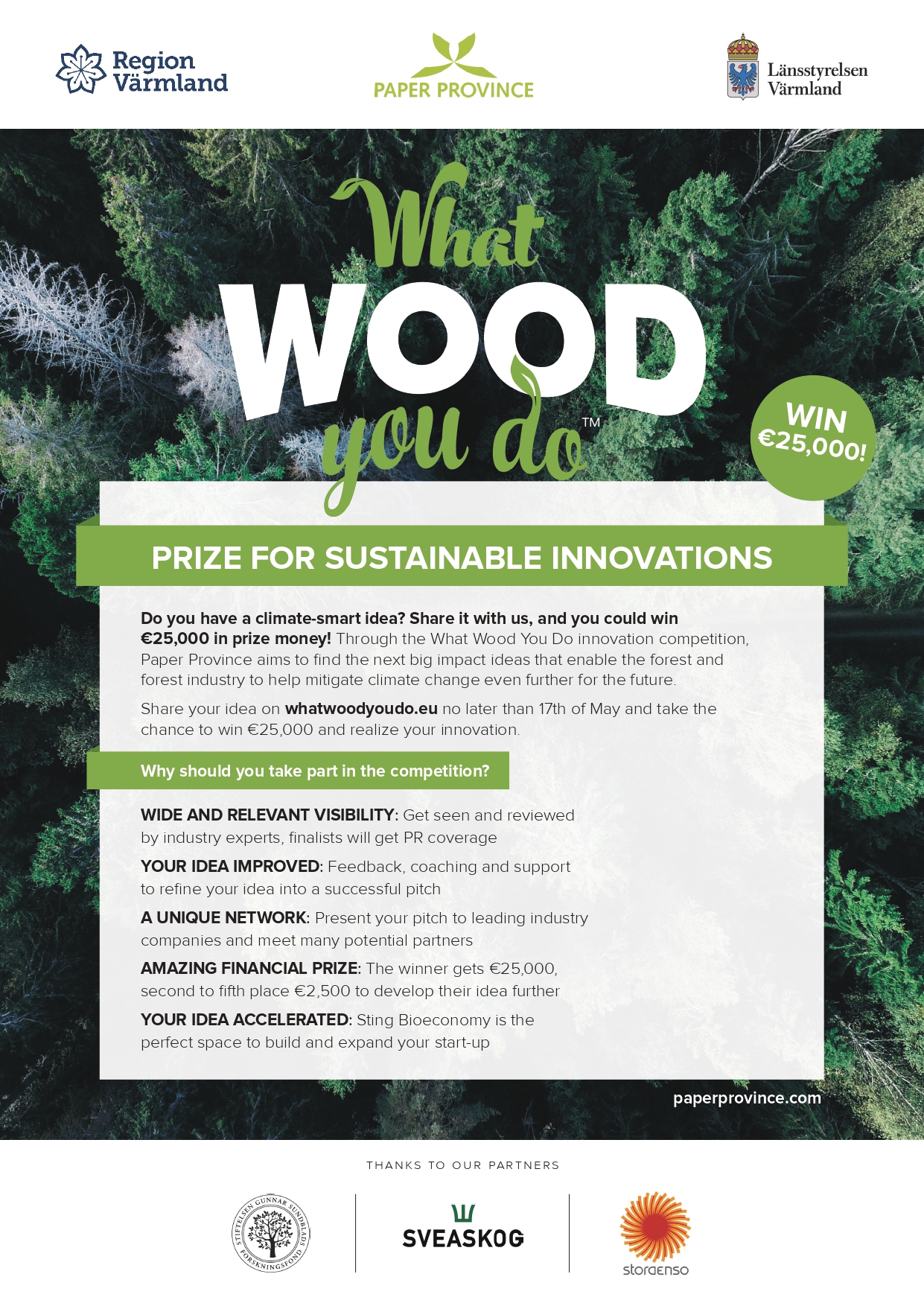 ​
The international innovation competition "What Wood You Do?", organised by the Paper Province, provides a unique opportunity to researchers, organisations and companies to share their innovative ideas on how to boost the forest bioeconomy.
FTP's ten Vision Targets identified in its Vision 2040 and SIRA 2030 was used as a source of inspiration to develop the competition's structure of innovation categories.

Due to the spread of the COVID-19 around the world, the competition has extended its deadline for proposal submissions to 17 May 2020. A hackathon will take place after the summer in Karlstad, Sweden.

The winner of the competition will receive a prize of €25,000 and the option to get business support from the incubator Sting Bioeconomy during one year.

More information about the competition and how to apply is available on its website.