FTP Call Topics Manual 2023-2024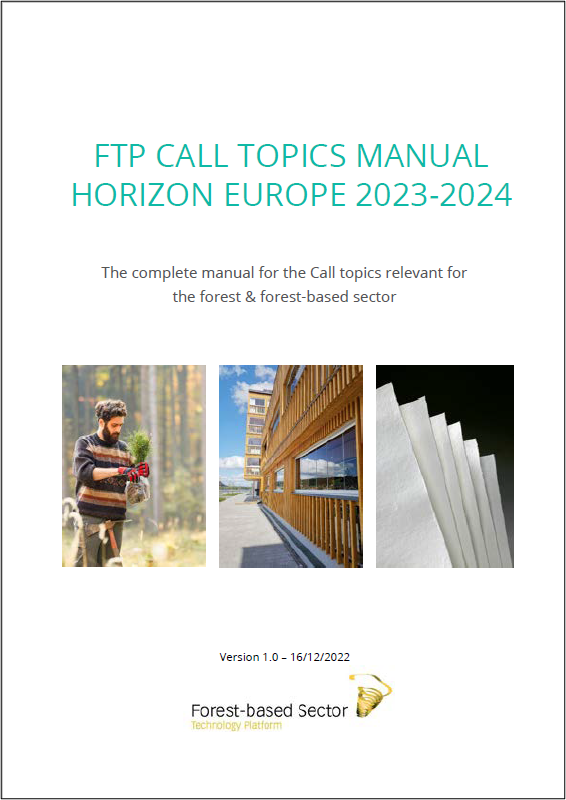 Statistics on EU funding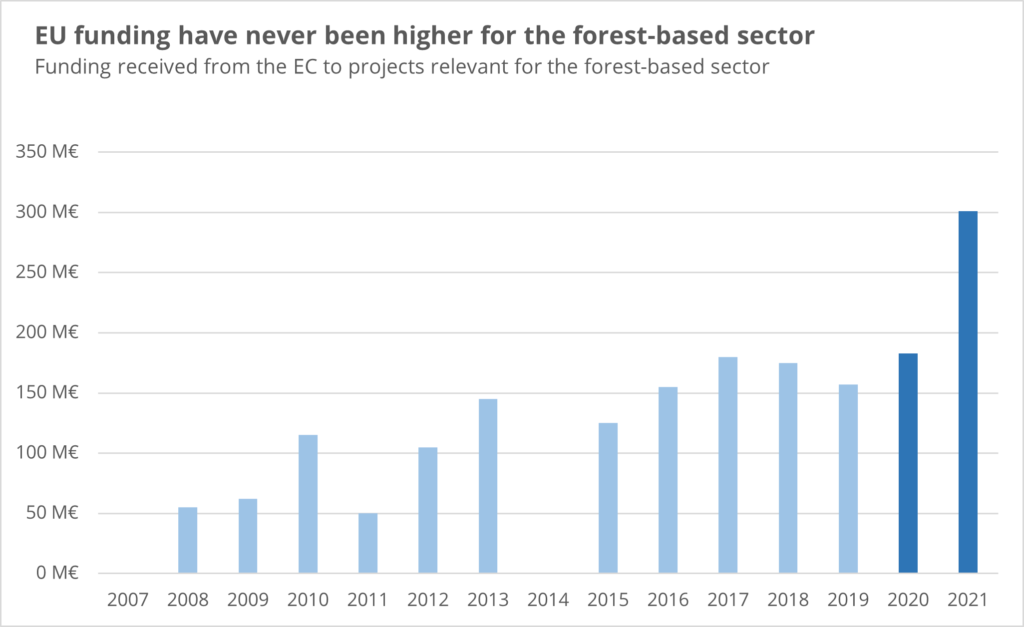 After a small decrease in 2019, the funding for the projects that started in 2020 amounted to 183 million €, which is aligned with 2017. For projects started in 2021, the funding reached 301 million €, which corresponds to the biggest funding observed so far.
With the objective to reduce net greenhouse gas emissions by at least 55 % by 2030, the European Green Deal, launched in December 2019 by Ursula von der Leyen, has had a great impact on the topics financed by the European Commission and can partially explain the rise in 2021.
Nevertheless, this increase has to be nuanced. The call topics and projects are wider than before. Some projects cover climate change, circular economy or energy efficiency, which is linked to the forest-based sector but can also include other sectors. These types of projects are included in the 2020-2021 statistics and are considered with an indirect relevance if the forest-based sector is not directly mentioned.