Lignin, nanocellulose, cross-laminated timber, biochemicals, biofuels, wood-based packaging, forest fibre textiles and countless materials and products of biological origin, particularly from forests, can replace a range of fossil fuel and non-renewable materials; these products can also have enhanced energy efficiency or environmental performance. To assume that these biobased materials and products will trigger a paradigm shift is not an overestimation. The bioeconomy age lies ahead.

Estimates in a study commissioned by the Biobased Industries Consortium (BIC) confirm that the EU bioeconomy has a turnover of over € 2.1 trillion. Of this total, 9% corresponds to the manufacturing of wood and wood furniture and 8% to paper production. However, while enthusiasm is strong, it is also true that the challenge of increasing the EU bioeconomy greatly depends on breaking new ground and ensuring an effort is made on the part of the industrial sector. 
The European forest-based sector is aware of this fact and the relevance of the sector within the bioeconomy. It supplies almost 270 million tonnes of forest biomass per year to the biomaterials and bioenergy sectors from sustainably EU-grown forest biomass. According to the European Commission's Joint Research Centre (JRC), this volume corresponds to 25% of the total EU biomass supply and is the second largest, only behind harvested crops. No wonder that the EU forest-based sector defines itself as "a key actor in and enabler of the biobased society". This message has been widely echoed by the Forest-based Sector Technology Platform (FTP), a European technology platform dedicated to promoting and implementing the research and innovation portfolio of the European forest-based sector.  
 

Joint R



esearch Centre (JRC)

FTP's effort in profiling the sector as an enabler of the bioeconomy is two-fold. On the one hand, it raises awareness of the sector's innovation potential, targeting opportunities to obtain public funding for research and innovation. In the past ten years, these activities have resulted in nearly € 1 billion for funding forest-based research and innovation projects. During the current Research and Innovation Framework Programme of the European Commission – Horizon 2020, FTP estimates that the sector was granted a total of € 216 million in the period 2014 to 2016, of which € 127 million came from the Bio-Based Industries Joint Undertaking (BBI JU), a Public-Private Partnership (PPP) dedicated to financing projects of high technology readiness levels (TRLs) in areas such as new biobased materials, new concepts of biorefineries and innovative processing techniques, amongst others. 
This success story is partly due to the other stream of FTP's work. Through inclusive dialogue with forest-based experts in the industrial sector, the scientific community, national funding providers and the public authorities of 25 EU Member States, FTP identifies and collects relevant information through its National Support Groups, on the sector's current and future research and innovation needs. "We form a pan-European critical mass of knowledge and bring quality input to help shape research funding programmes and instruments", explains Johan Elvnert, FTP Managing Director.
Whether in bilateral meetings or participating in an advisory role in various expert panels established by the European Commission, FTP conveys the efforts of the forest-based sector to switch to resource-efficient processes, further explore the potential of emerging technologies and develop new biobased materials and products. "We are certain that these initiatives have significant potential to substitute fossil-based materials and reduce the emission of greenhouse gases. Moving business operations outside of Europe would be the easiest solution to contribute to the decarbonization targets of the EU. But we intend to create value by innovation, generate jobs in Europe and transform our sector to keep our position as a competitive and sustainable global player", he affirms. 
Ensuring that these aspects are adequately portrayed and recognized in a future EU Bioeconomy Strategy is one important goal pursued by FTP through its role in the EU Bioeconomy Stakeholders Panel. "The bioeconomy sets the perfect conditions for the sector to explore its innovation potential", recognizes Elvnert. FTP is the only representative of the forest-based sector, among the Panel's 30 members. 
























Fantastic wooden biobased materials and products 


Forests provide the origin plenty of renewable natural raw materials for many of the most innovative biobased products currently available. During the past four decades, biobased materials and products have been revolutionizing the sector's manufacturing processes. They have radically changed the components of consumer goods, resulting in outstanding improvements when it comes to energy efficiency, reduction of emissions and substitution of fossil-based and non-renewable raw materials.
Nanocellulose
Widely referred to as the material of the future, nanocellulose is a biobased material derived from wood that has been available since the early 1980s. Intensive efforts to scale-up its production and promote market uptake have been implemented since then, the main difficulty being to overcome the barrier of the high level of energy necessary for its production. Recent process developments, led by the Swedish research institute Innventia (currently, Research Institutes of Sweden – RISE), have achieved a 98% reduction in energy consumption during production. Nanocellulose displays exceptional properties of high resistance, flexibility and durability that can be 'transferred' to manufactured goods. It is an excellent replacement for synthetic fibres, manufactured from fossil-based, non-renewable raw materials and can be applied as a high-strength reinforcing material in composites such as body armour, aircraft fuselage and in other durable uses.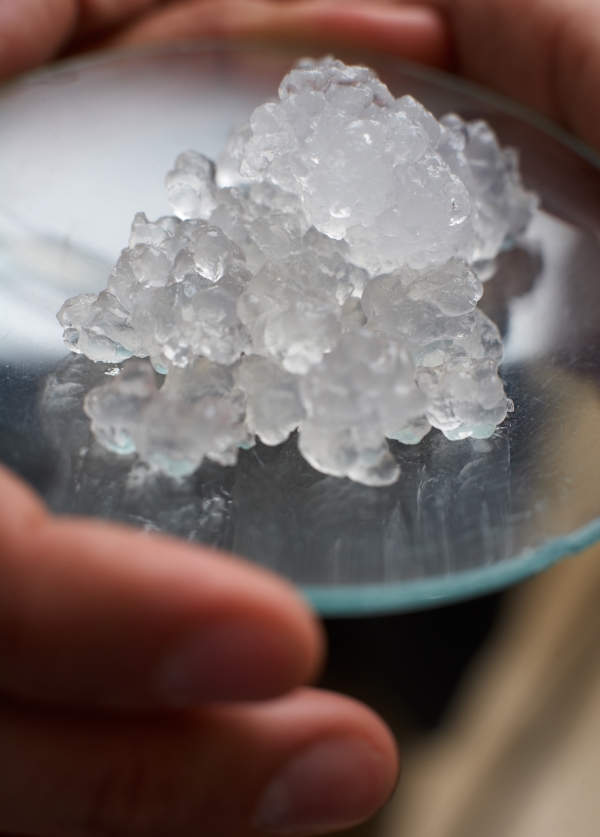 Lignin
The second most abundant plant-derived raw material available on earth. Lignin is a chemical constituent of wood and a phenolic natural polymer with the potential to replace non-renewable resources such as aromatic chemicals and building blocks originating from fossil fuels, like oil. Current challenges are based on being able to convert lignin from both current and emerging bioethanol plants, in order to source bulk and fine chemicals, and also on developing value-added applications of lignin in the fields of construction, interior design and packaging.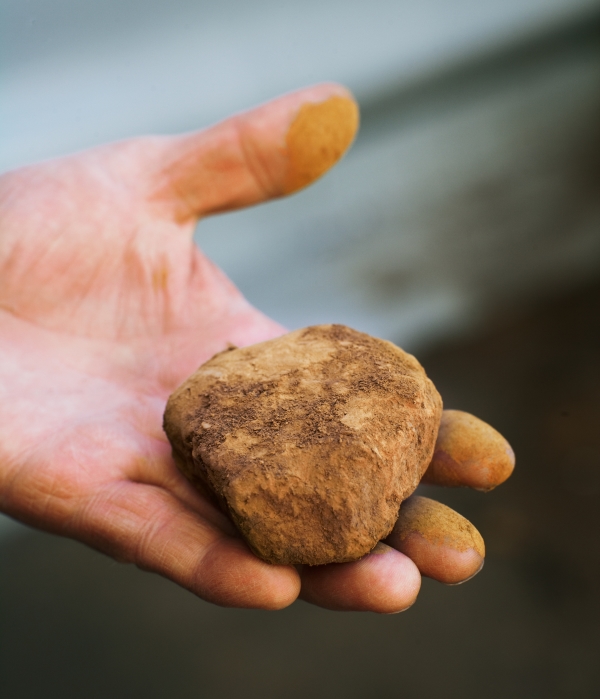 Wooden skyscrapers built with cross-laminated timber (CLT) are gradually springing up in dense urban areas of Canada, China, The United Kingdom and in several European cities. CLT is an engineered wood material composed of many layers of timber glued together and set at right angles to one another to form gigantic, structural panels. Featuring extraordinary strength, dimensional stability and rigidity, it is already possible to use CLT to build a 30-storey building with an expected lifespan of 100 years. Wooden façades will certainly become mainstream in the not-too-distant future.
Copyright © Metsä Group, Revontulentie 6, 02100 Espoo, Finland. All rights reserved.
Research and innovation delivering bio-value
Biobased materials and products are believed to be a substitute for those coming from fossil and non-renewable sources. However, this is still an unchartered territory and one that demands a further scientific investigation, to understand the extent to which they play a significant role in decarbonizing the EU and the forest-based sector. Some excellent research projects have received public funding to carry out investigations and demonstration activities to obtain evidence on whether the sector can really benefit from the fruits of its promising biomaterials.
valchem
Value-added Chemical Building Blocks and Lignin from Wood (ValChem) is a project that seeks to demonstrate the viability, both technically and economically, of creating monopropylene glycol (bio-MPG) and lignin-based performance chemicals from wood that are competitive with similar products based on fossil fuel-based raw materials, in terms of quality and production costs. The main process aims to demonstrate the valorization of over 75% of the wood-based raw material. With a total budget of over € 18.5 million to be invested over 4 years, increased regional development and investment are expected, because of ValChem. Potential future plants using this technology will need to be located in rural areas, due to the availability of biomass. An associated impact is the increased sustainability of wood production, as more certified wood will be used.
smartli
Smart Technologies for the Conversion of Industrial Lignins into Sustainable Materials (SmartLi) is a € 2.4 million three-year programme which aims to develop valorization routes for lignin, focusing on materials and resins that have the potential to replace oil-based products. The project will source the routes from underutilized lignin by-products from the pulp and paper industry. If the project is successful, the lignin fractions may replace oil-based products, for example in plywood resins and composites. SmartLi will reduce the dependence on fossil fuel-based raw materials and potentially decrease greenhouse gas emissions by 2%, while adding value to biomass side-streams through the delivery of quality raw materials.
https://www.bbi-europe.eu/projects/smartli