SweTree Technologies enters partnership with UPSC and VIB-UGent Center for Plant Systems Biology to boost tree growth
The use of molecular genetic tools to increase forest productivity and tree growth is a challenge that the European forest-based sector is eager to address. This important endeavour, to enhance biomass production in Europe, is at the core of the research partnership announced in mid-January 2017 that brings together the Swedish company SweTree Technologies, Umeå Plant Science Centre (UPSC), part of Umeå University, and the Belgian VIB-UGent Center for Plant Systems Biology.
During the project, Swedish and Belgian scientists aim to identify new genes for growth increase in poplar trees. The key genes identified will be tested for their growth- and yield-promoting abilities. Similar tests with other plant species and agriculture crops are also in the scope of the research project.
This Swedish-Belgian research collaboration undertakes a key research and innovation area (RIA 2.3D) of FTP's Strategic Research and Innovation Agenda. Its findings will play an important part in better understanding the benefits and risks associated with genetically improved trees. The data collected will provide means for the sector to make informed, scientifically-sound decisions that will ultimately have an impact on the future competitiveness of the sector; for instance, the opportunity to grow and harvest fast-growing tree species, currently of low-value, to produce high-value wood-based products.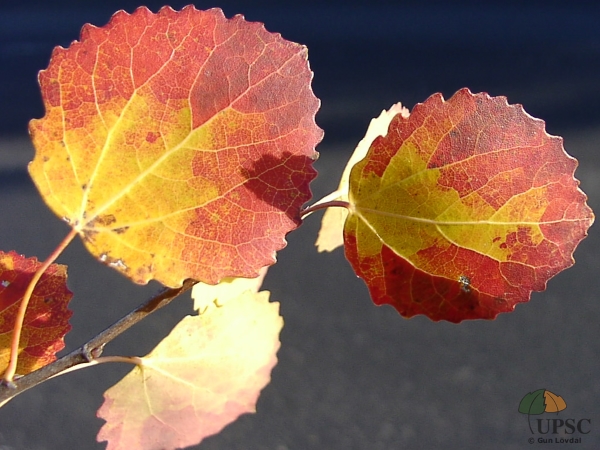 The joint project builds on accumulated experience of the functional genomics controlling growth in annual plants. SweTree Technologies will contribute its expertise in evaluating and testing trait genes and transformation of trees and as well as its knowledge of tree plantations. SweTree will also test the best lead genes in Eucalyptus. VIB and UPSC will share data and develop new bioinformatics tools to identify key conserved regulators of growth and wood formation.
"With our joint efforts, we anticipate to take important steps towards significantly increasing the values of forestry plantation and agricultural crops", said Carl-Gustav Löf, CEO of SweTree Technologies.
"We are very excited about this opportunity to deepen our scientific collaborations with the VIB-UGent Center for Plant Systems Biology, one of the strongest research environments in Europe for experimental plant research. We are especially excited about the possibilities to make cutting-edge comparative genomics analysis between Arabidopsis, maize and poplar trees", affirmed Ove Nilsson, Director of UPSC.
"My team is passionate about understanding plant growth and how this is controlled by both intrinsic development programmes and environmental cues", commented Dirk Inzé, Science Director VIB-UGent Center for Plant Systems Biology. "We have made remarkable progress in understanding plant growth and crop yield. And we're just getting started."
​