Four distinct Joint Calls and € 85 million to fund 62 transnational research projects during a period of eight years. The positive balance of the WoodWisdom-Net Research Programme and its consistent contribution to advance the research and innovation agenda of the European forest-based sector was presented during the 9th Programme Seminar on 4-5 April 2017 in Edinburgh, Scotland. 
In a forward-looking perspective on future funding opportunities for the sector, FTP Managing Director Johan Elvnert highlighted the goals of the project Vision and Roadmap for European Raw Materials (VERAM) and anticipated the figures of the "reborn" ERA-Net co-fund Innovative Forest-based Bioeconomy, which is expected to reach € 25 million for forest bioeconomy-related projects.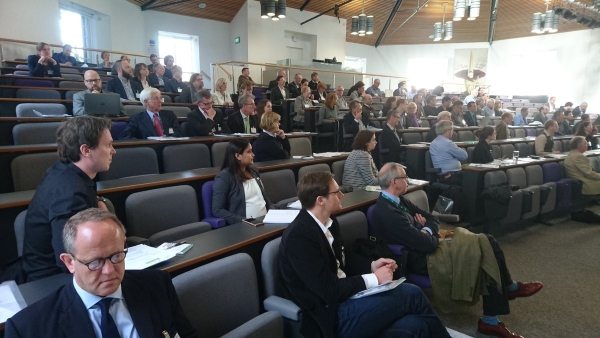 The event, organized by WoodWisdom-Net and the Forestry Commission/Forestry Commission Scotland, brought together around 100 researchers and stakeholders from industry, academia and policy-making organizations in the forest-based sector. The participants discussed and exchanged information on the final results of the 23 projects funded under the 4th Joint Call for Proposals (2013).