With a grant of close to €15 million awarded by the European Commission and topped up with an additional €30 million from the Government of Slovenia, a consortium of Slovene partners led by the University of Primorska and FTP NSG Slovenia will establish the Renewable Materials and Healthy Environments Research and Innovation Centre of Excellence (InnoRenew CoE).
The Centre of Excellence will elevate Slovenia to the forefront of sustainable building research in Europe. Drawing from the interdisciplinary knowledge and skills of the consortium and its partners, the Centre will pursue research, development and innovation in renewable materials use, with a focus on supporting the circular economy and providing positive health benefits in buildings. The public funding will be available for five years, during which period the conditions for independent and sustainable operation of the Centre will be laid down.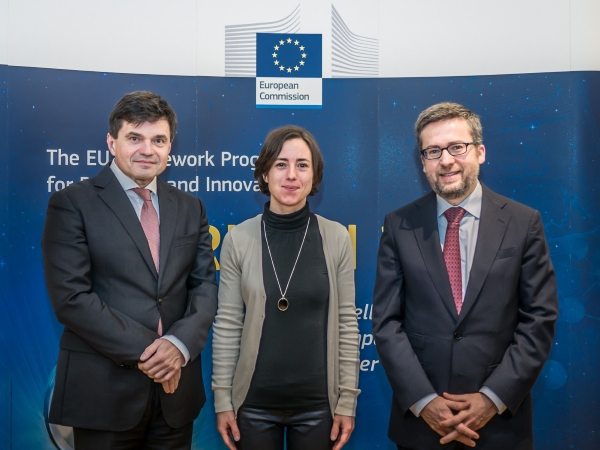 "During this initial funding period, we will make a significant contribution to the growth of the Slovene economy, to raise added-value of the workforce and resolve current breaks in the forest-wood chain. Our aim is that Slovenian wood products and solutions will be used for high-value purposes across the world and our research and innovation will influence the development of the sector globally", stated InnoRenew's project leader Andreja Kutnar.
The Centre has further been recognized by the European Commission, by being amongst ten innovation projects selected under the 'Teaming' instrument of Horizon 2020, one which aims to disseminate scientific excellence and bridge the research gap in Europe. The instrument facilitates close cooperation between countries that regularly top the EU's innovation scoreboard, the so-called EU15, and the newer EU13 Member States.


InnoRenew project pursues knowledge-based innovation to transform th



e Slovenian forestry and construction sectors

The impact of the project will be clearly seen by the residents of Primorska, as the region will host the newly built Centre, employing more than 50 world class national and international scientists and will strive to boost the Slovenian forest and construction sectors with knowledge-based innovation. 

The project addresses various innovation priorities of the EU forest-based sector, described in FTP's Strategic Research and Innovation Agenda (SRA): resource efficiency in manufacturing (RIA 3.1) and building with wood (RIA 4.1), as well as promoting citizen's perception of the sector (RIA 1.2) while fostering policies and good governance (RIA 1.3). All these aspects contribute considerably to raising awareness of the role of the forest-based sector and the use of wood-based materials in building the European biobased society. 

Developed by nine partners, the InnoRenew project has engaged 62 small and large enterprises, research organisations and public institutions, from 20 countries. The University of Primorska is the project coordinator, while the Fraunhofer Institute for Wood Research Wilhelm-Klauditz-Institut, an advanced institution for research, development and industry innovation, from Germany, has acted as a mentor institution.