IN ALPHABETICAL ORDER







Hannele Arvonen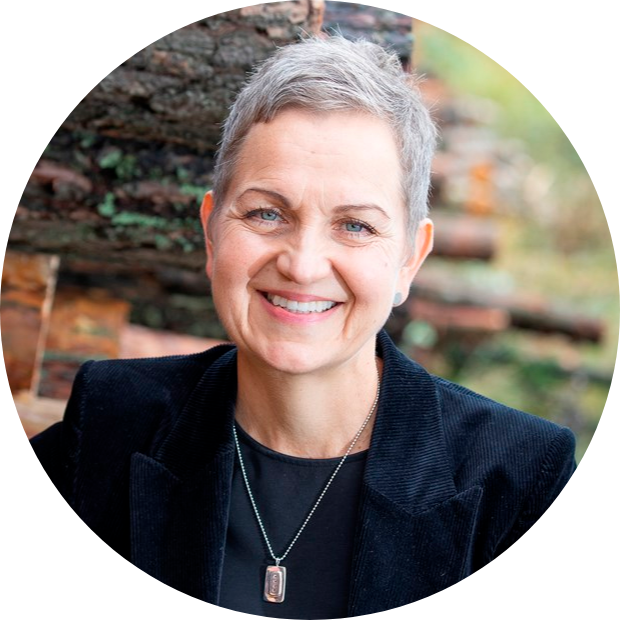 President and CEO, Sveaskog
Hannele Arvonen was growing up in Pyhäranta in Finland in a family with agriculture and forestry. She studied international relations and languages in the US and then ended up in the forest industry. She holds M.Sc. Forestry degree from the University of Helsinki. She has worked in the forest industry in different countries such as Finland, Germany, Russia and since the late nineties in Sweden.
Hannele was previously President and CEO of Setra Group (2013-2019) but has recently taken over the post of President and CEO of Sveaskog, Sweden's largest forest owner. She is a member of the Royal Academy of Engineering Sciences, Forestry Technology, since 2017.
(Photo credit: Jarkko Sirkiä / Maaseudun Tulevaisuus)
Tomasz Calik
















owski


DG RTD Healthy Planet, European Commission
Tomasz Calikowski works at European Commission since 2007. He is Policy Officer at Directorate-General for Research and Innovation, Directorate "Healthy Planet", unit "Circular Economy and Bio-based Systems". He is in charge of policies related to bio-based systems and sustainable biomass value chains and Bio-based Industry Joint Undertaking.
He graduated in biology at University of Warsaw (1995) and received PhD degree in plant biochemistry at Polish Academy of Sciences Institute of Biochemistry and Biophysics in Warsaw (2000).
Lena Ek


Chair of the Board of FTP, Chair of the Board of Södra
Lena Ek takes over as Chairperson of the FTP Board on April 2016. In this position, she will chair the only European Technology Platform (ETP) for the forest-based sector.
Currently serving as Special Representative of the Minister for Foreign Affairs and Chairperson of the Board of the forestry company Södra Skogsägarna, Lena Ek is a Swedish national who has built a famous career as politician and public affairs professional.
Lena was engaged with political activities in her home city shortly after having started a career as researcher and lecturer in International Law at the Lund University, in Sweden. From 1993 to 1998 she accumulated many roles serving as District Chair of the Center Party in Östergötland, Member of the Östergötland County Council, Municipal Commissioner of Valdemarsvik and Chair of the Centre Party Women Association.
Lena Ek is well-known for her work as Member of the European Parliament (MEP), serving in Brussels during two Parliamentary terms from 2004 to 2011. As a Member of the Swedish Parliament from 2014 to 2015 and Minister of the Environment of Sweden from 2011 to 2014, she played other prominent roles at the board of several renowned political, scientific and industrial organisations such as the Confederation of Swedish Enterprise (2006-2009), Swedish Brain Power, EXSELENT Porous Materials and Södra Gapro AB (2007-2009), Stockholm Environment Institute (2008-2011) and Royal Institute of Technology (2009-2011). Lena Ek holds an honorary doctorate degree in Law from Lund Technical University.


Johan Elvnert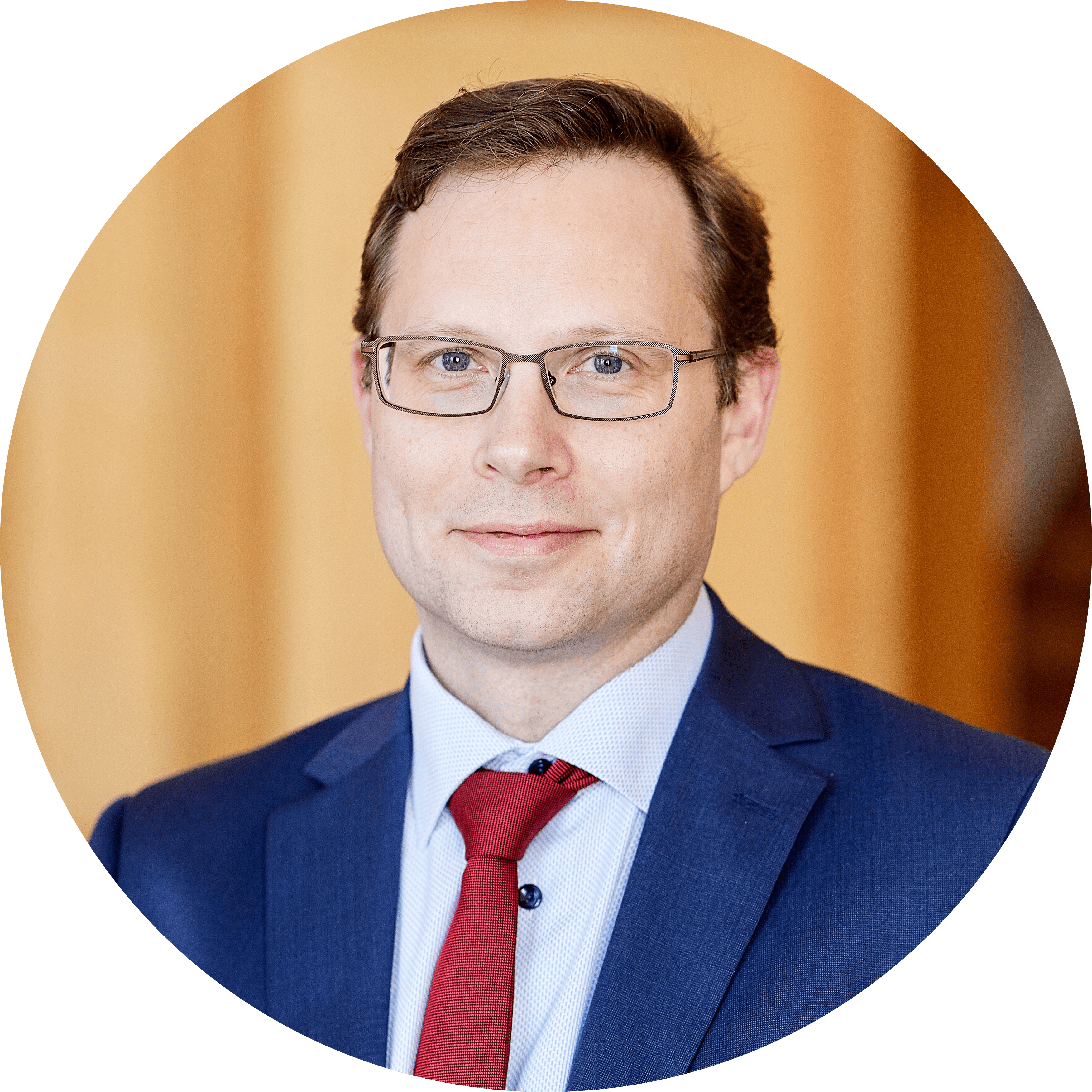 Managing Director, FTP
Johan Elvnert's work focuses on creating the optimal conditions for dynamic European cooperation in science, technology and innovation in the forest-based sector. He is responsible for coordinating the efforts of stakeholders in 25 European countries and overseeing the implementation of the FTP Strategic Research and Innovation Agenda for 2020 (SRA).
Elvnert is a member of the Nordic Bioeconomy Panel and of the European Bioeconomy Stakeholders Panel, a position that he also held during the Panel's first assignment period, from 2014-2015. He first joined FTP in 2008 as coordinator of the EU-funded project Star-COLIBRI, which would become the prelude to negotiations to create the Bio-based Industries Joint Undertaking (BBI JU). Previously, Elvnert worked as a Detached National Expert in the European Commission's DG Research & Innovation for four years, managing EU projects mostly related to the forest-based and process industries.

Emil Engelund Thybring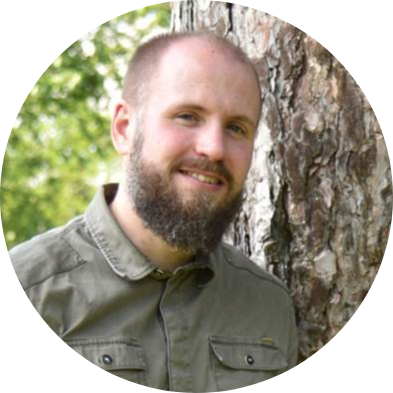 Assistant Professor, Institute of Geosciences and Natural Resource Management, 
University of Copenhagen
Emil Engelund Thybring has a background as civil engineer (M.Sc., ph.D.) from the Technical University of Denmark with special focus on materials science. For more than a decade, he has been doing research on wood material performance in particular how this is affected by moisture. Since 2015, he has been working at the University of Copenhagen, but has prior to this worked at Danish and international research institutions such as ETH Zürich (CH), Empa (CH), and Danish Technological Institute (DK). 
Emil Engelund Thybring has since 2018 repeatedly contributed to the public debate in Denmark concerning the use of wood and forest products in society, in particularly wood for construction. Moreover, he actively disseminates knowledge about wood on various social media platforms and contributes to popular science websites.

Heinz Felder


Senior Vice President, Stora Enso

Dr. Heinz Felder started his career at Sulzer AG in Switzerland, before he has joined Voith AG in 1990, a global player in the paper industry, where he later became Vice President Paper Machinery Sales. 

Currently he is Senior Vice President, Investments & Energy at Stora Enso, the leading global renewable materials company, which he has joined in 2000 and since has held several positions such as Managing Director of the Corbehem Mill in France and Head of Global Purchasing.

He studied process engineering at RWTH Aachen holding a doctorate degree as well as a Master of Business Administration degree from Northwestern University in Chicago.



Peter Handley





Head of Unit, DG GROW, European Commission

Peter Handley is, since September 2017, Head of the Resource Efficiency and Raw Materials Unit in the European Commission's Directorate-General for Growth. He was previously Head of the Resource Efficiency Unit at the Secretariat-General, where he was responsible for coordination of Energy Union, 2030 climate and energy package, low emission mobility strategy and the circular economy.

Kristiina Kruus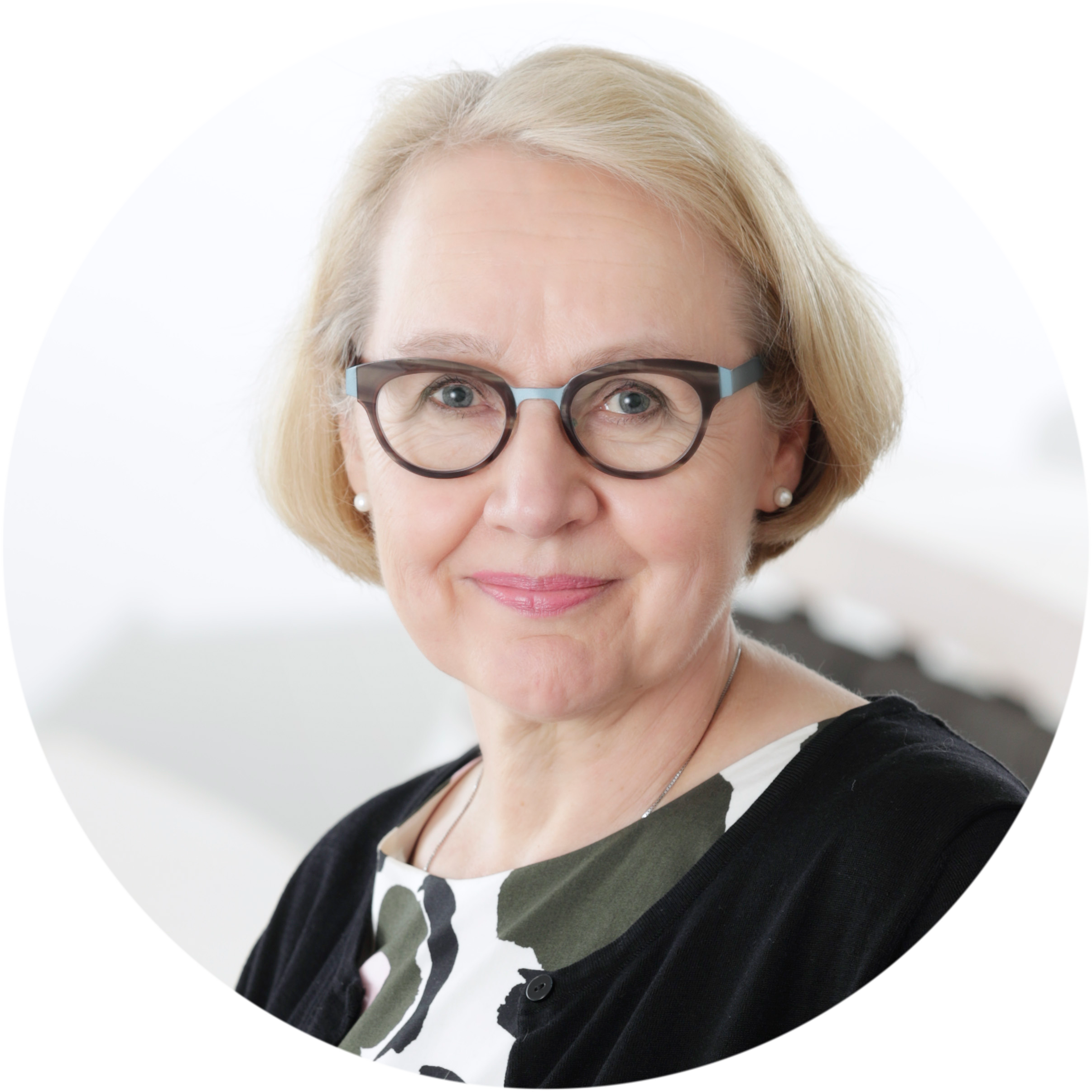 Dean, School of Chemical Engineering, Aalto University
Kristiina Kruus has been working as the Dean of the School of Chemical Engineering in Aalto University since January 2018. She obtained her doctoral degree from the same school in 1996. After her graduate studies she worked in Genencor Inc. Delft, the Netherlands as a post doctoral fellow in 1995-1996. During 1997-2018 she worked at VTT, Technical Research Centre of Finland in different positions, the last eight years as the Research Professor in the area of applied enzymology of renewable biomasses. She has coordinated many large national and international projects and programmes for instance VTT's Bioeconomy Transformation programme (2014-2017) and FinnCERES (2017-2018).
Most of Professor Kruus' scientific work is related in modification of plant biomass and their major components. The recent research subjects include studies on limiting factors in the enzymatic hydrolysis of lignocellulosics. She has participated in the review panel of FORMAS, the Swedish Research Council for Environment and Agricultural Sciences (2015-2018) and is currently a member of the Academy of Finland Research Council of Biosciences Health and the Environment (2016-). She was granted the Knight First Class of the Order of the Lion of Finland by the President of Finland in 2017. Since 2018 she has been an invited member of the Finnish Society of Sciences and Letters.
Kristiina Kruus has published more than 100 peer reviewed scientific papers and book chapters. She has seven patents or patent applications. In 2018 she was nominated as the Dean of the School of Chemical Engineering in Aalto University. She is also a member of the President's Management Team in Aalto.

Andreja Kutnar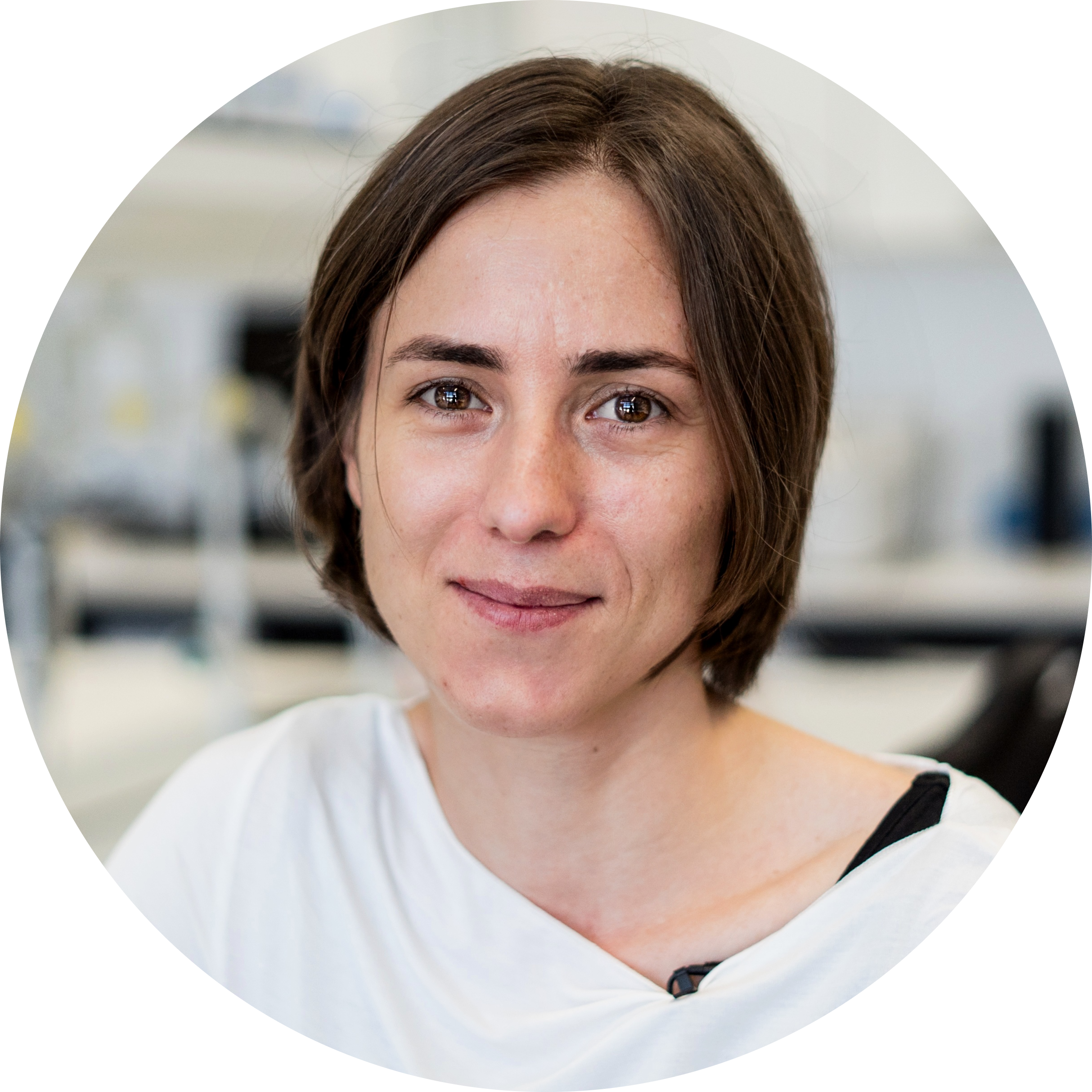 Director, InnoRenew CoE – Author

Dr Andreja Kutnar is Associate Professor in the field "wood science" at University of Primorska, Slovenia and director of the InnoRenew CoE Renewable materials and healthy environments research and innovation centre of excellence. In 2017, she was nominated as an affiliated faculty member in the Department of Wood Science and Engineering, Oregon State University, USA and was a DAAD Guest Professor at Georg-August-Universität Göttingen, Germany in 2018. In 2016, Kutnar was recognised with the "Prometheus of Science for excellence in communication" award for successful multi-level communication in wood science and supporting sustainable development. In 2018, she received the distinguished Zois Certificate of Recognition for important scientific achievements in the field of wood science.
Kutnar's main area of research is wood science. Her work has primarily focused on wood modification using combinations heat, moisture, and compression.
Dr Andreja Kutnar published over 60 original scientific papers. Furthermore, she co-authored books such as "Contemporary Slovenian Timber Architecture for Sustainability" (2014) and "Bio-based building skin" (2019), published by Springer International Publishing AG.
Kutnar is an Executive Board member of InnovaWood and president elect of the Society of Wood Science and Technology. Kutnar is also a member of Young Academy of Europe. In July 2019 she became a member of the Science and Technology Council of the Republic of Slovenia.

Esa Laurinsilta






Director, Strategic Partnerships, UPM Technology

Esa Laurinsilta holds M.Sc (Chem. Eng) degree from Helsinki University of Technology and Executive MBA degree from Helsinki School of Economics.
Esa has a strong international business-to-business, innovation development and technology commercialisation experience within a wide range of life sciences industries including industrial enzymes, fine chemicals, functional dairy technology, bio-based nanomaterials and novel lignocellulosic fibers.
Esa's present focus is on bioeconomy and circular economy development, partnership management and EU collaboration projects.
Prior to joining UPM in 2011 he held various positions at Valio Ltd., Kemira Ltd., Genencor International Inc., Planmeca Ltd., and Biocon Ltd. His career includes foreign assignments in USA and Ireland.
Esa is currently also Chairperson of the Finland National Support Group for the European Forest-based Sector Technology Platform (FTP) and Chairperson of the Programming Working Group of the Bio-based Industries Consortium BIC, the private partner of BBI JU.

Roope Mokka








Co-founder of Demos Helsinki & the Peloton Club

Roope Mokka has over 20 years of international experience as a strategic level advisor working with central and regional governments, cities, corporations, startups, NGOs and festivals. Before founding Demos Helsinki with Aleksi Neuvonen, Roope worked as a design researcher, technology analyst, publisher, journalist, DJ, and promoter. He is one of the authors of the Finnish Land Brand Report and has been a columnist at Yleisradio (national public broadcaster of Finland) since 2016.
Roope has taught forecasting and strategic design at several universities such as KTH Royal Institute of Technology, Aalto, Chalmers University of Technology and Kunsthøgskolen i Oslo University, and is regular speaker at events such as TedXAmazon, Slush and Sustainable Brands.
He has studied social sciences and humanities at London Schoool of Economics and at the Universities of Helsinki, Leicester and Bristol. 

Torgny Näsholm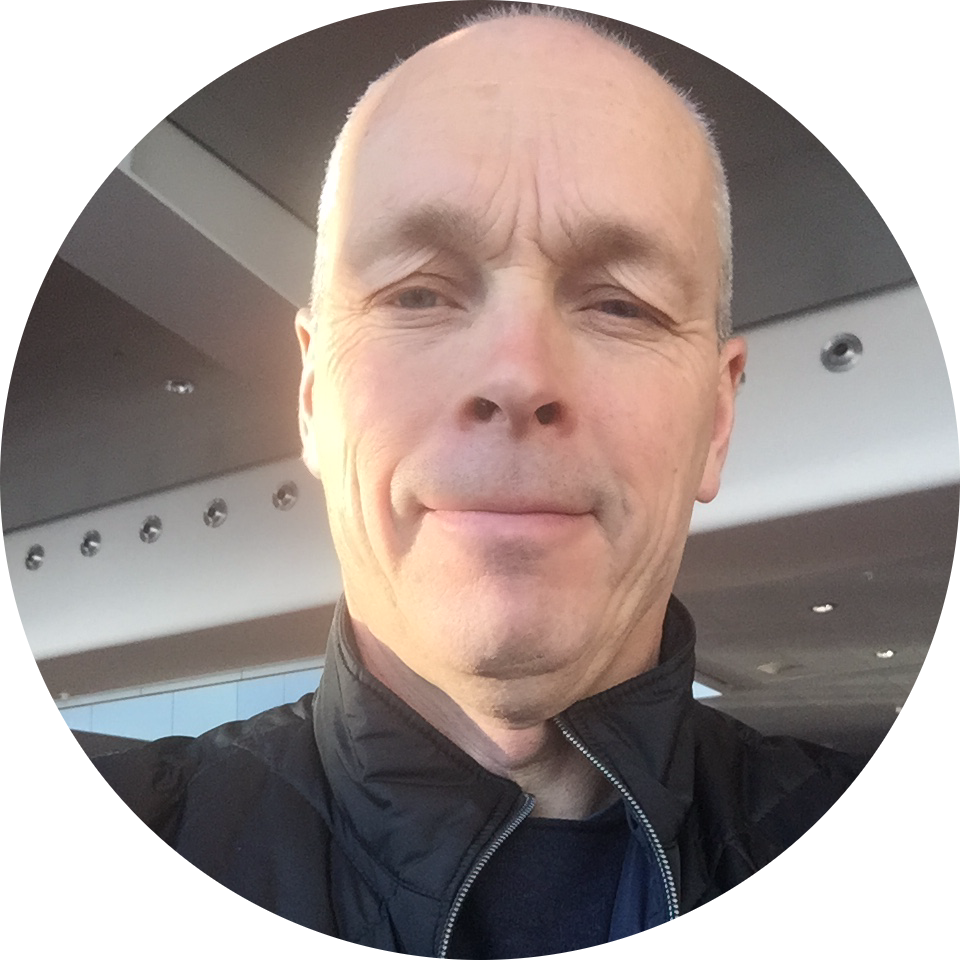 Professor at SLU, Marcus Wallenberg Prize laureate, Entrepreneur

Torgny Näsholm has been working as Professor in Tree Ecophysiology at the Faculty of Forestry at the Swedish University of Agricultural Sciences (SLU) since 2007. Before this appointment, he was working as Professor in Plant Physiology at the same faculty between 2000 and 2007. Professor Näsholm has also been CEO of the company Arevo AB between 2017 and 2019.
During his career, Professor Näsholm received many special Awards and Honours. He has been recently awarded the 2018 Marcus Wallenberg Prize for his groundbreaking research of the role of organic nitrogen in the nutrition of trees. He was also awarded the SPPS innovation prize 2019 as well as the Physiologia Plantarum Award for outstanding contributions to Plant Physiology in 2015.
Torgny Näsholm has an extraordinary capability of translating and transferring his groundbreaking scientific discoveries into useful applications. During the period from 2010 to 2019 he published more than 60 scientific articles, of which many were in the highest ranked journals of his area of research.

Janne Poranen


CEO and co-founder, Spinnova
Janne Poranen is CEO and Co-founder of Spinnova. Poranen looks at the bigger picture for the company. Before spinning the business off from VTT with Salmela, he headed VTT's Fibers and Bio-based materials research area. He also held other managerial positions in his ten years with the VTT and was a visiting scientist at the University of Maine.
Poranen holds a PhD in physics, completed by business and innovation leadership training in IMD Business School. He is a hybrid of scientist, industrial expert and entrepreneur.
Antti-Jussi Tahvanainen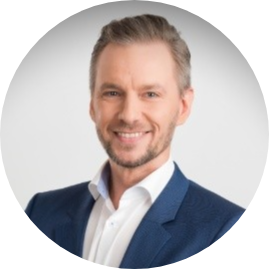 ​Manager for Innovation Policy, Finnish Forest Industries Federation
Dr. Antti-Jussi Tahvanainen, Manager for Innovation Policy at the Finnish Forest Industries Federation, assesses and promotes the competitiveness of both the Finnish and EU-wide innovation systems, emphasizing the role of research, technology and innovations in economic renewal. As an executive coach at Aalto University Executive Education Antti-Jussi helps leaders in generating co-creative foresight for their endeavors in user-driven innovation and business renewal. At Stanford University, he has co-authored the Playbook for Strategic Foresight and Innovation, a set of practical future design tools inspired by DARPA. Antti-Jussi wields a Ph.D. in Industrial Engineering and Management with a focus on International Strategy as well as a M.Sc. in Technology Management from Aalto University.
Enrico Vidale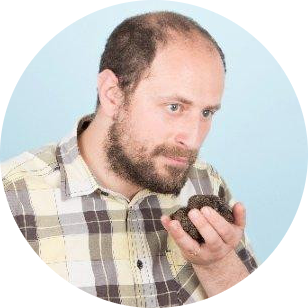 Wild Product Specialist, ETIFOR

Enrico Vidale is a forester specialised on forest wild foods. He spent last 12 years on developing forest empirical silviculture models support special forest owners which are willing to take innovation into forest management, moving the attention from wood to other source of income like, mushroom production in forest (i.e. PGI logo of Borgotaro mushrooms), truffle forest (i.e. silviculture model to restore white truffle production) and aesthetic silviculture (i.e. silviculture for tourist use). He also plays a role on the organisation of forest wild food supply chain promoting innovation in the most ancient human work, such as wild food gathering, in collaboration with private e public research organisations.