The European Commission's Bioeconomy Knowledge Centre (BKC) launched on 20 July 2017 is the new central knowledge hub for the bioeconomy. It will allow a better support to the Commission services, European national policymakers and stakeholders with science-based evidence in this field. 

Conceptualised as a web-based one-stop shop for bioeconomy-related data, the platform will not primarily generate knowledge, but will collect and structure knowledge, making it accessible from a wide range of scientific disciplines and sources on the bioeconomy.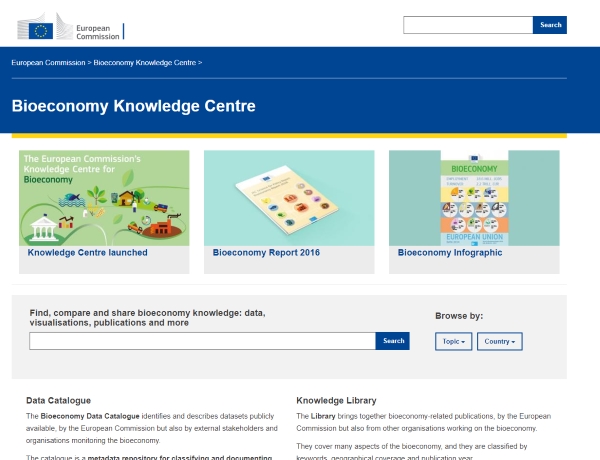 ​
Access BKC at https://biobs.jrc.ec.europa.eu/.
The BKC will also support the European Commission in the review of the 2012 Bioeconomy Strategy, taking into account new political and policy developments, such as the COP21 Paris Agreement, the United Nations' Sustainable Development Goals (SDGs) and the Circular Economy Package.
The Bioeconomy Knowledge Centre is being created by the Joint Research Centre (JRC) in cooperation with the Directorate-General for Research and Innovation (DG RTD).
With information from BKC can be found here.