The BioBased Industries Joint Undertaking (BBI JU) Stakeholder Forum and project exhibition held on 7 December 2017 in Brussels, illustrated some important drivers and trends for the biobased economy in Europe today. 
In the sessions, both European Commission representatives as well as private stakeholders stressed the importance of an innovative bioeconomy in Europe. Estimates showed that the bioeconomy is expected to grow, providing up to 700,000 jobs by 2030. At the same time, such economic prospects need to benefit farmers and forest owners and help develop rural areas, if the value chains are to remain stable.
The BBI JU Stakeholders Forum proved to be a valuable event and a great opportunity to meet many stakeholders from across the sector.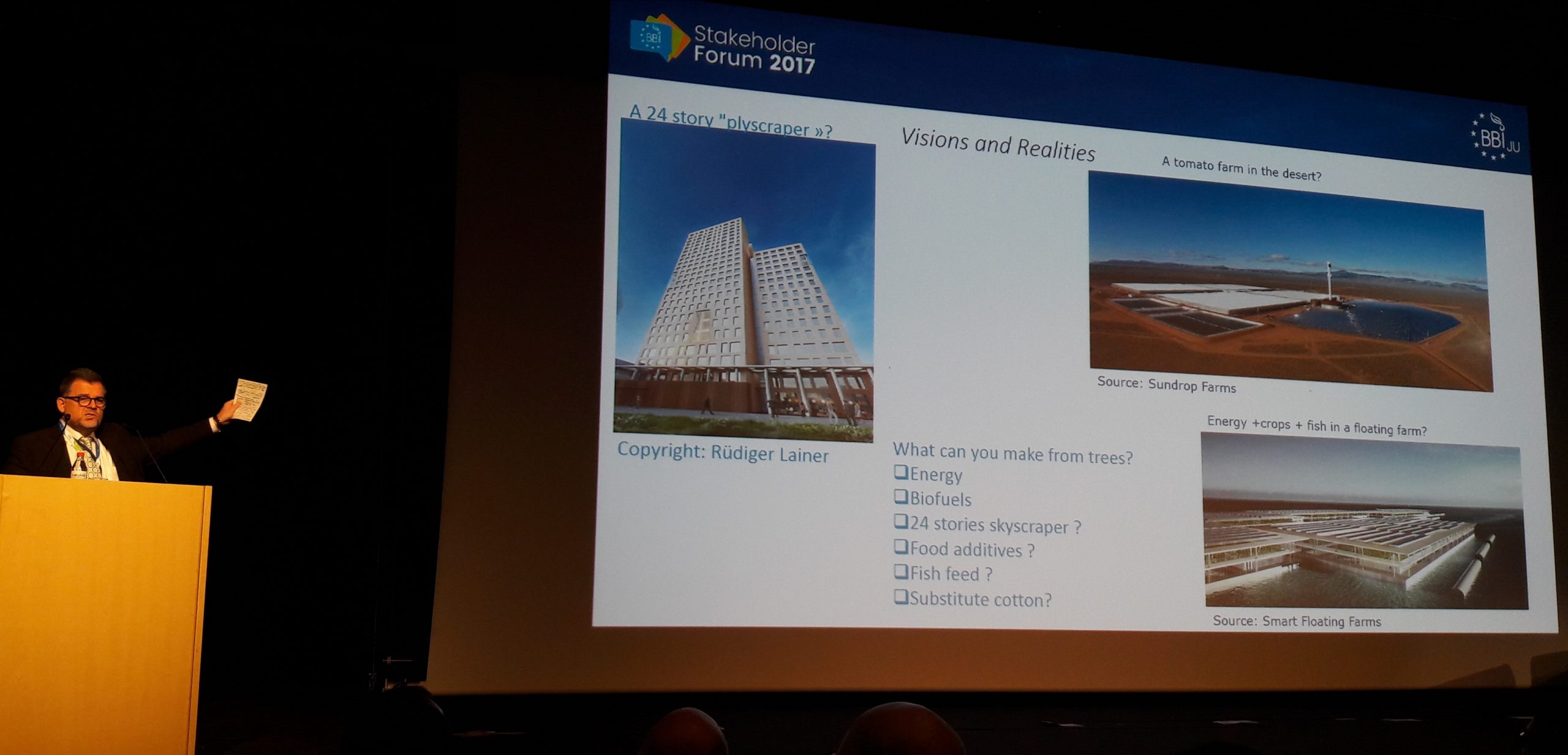 Bioeconomy Director John Bell from DG RTD highlighted that biobased products translate into various future solutions for societal challengess. BBI JU Stakeholder Forum, Brussels, 7 December 2017.