This year's European Paper Week, combined with CEPI's 25th anniversary, proved to be a great opportunity to meet with over 400 eminent participants from the sector and to hear many inspiring speakers. An exhibition of the senses invited participants to smell, taste, hear, see and feel a wide variety of applied paper products. 
 
European Paper Week kicked off with the Blue Sky Young Researchers and Innovation Awards. Eight young researchers from around Europe shared their revolutionary ideas. The audience marvelled at ingenious techniques, ranging from building paper houses to the use of enzymes for producing hemicellulosic oligomers.
Meanwhile, attendees could experience first-hand the industry's cutting-edge potential at the 'Five Senses' exhibition, showcasing innovative paper-based products: human cell cultivation, aircraft structures and renewable, biobased alternatives to plastic bottles, ideas that tickled the imagination.

In the afternoon, FTP's managing director Johan Elvnert together with Lena Ek, the FTP chair, and CEPI director general Sylvain Lhôte, welcomed their invitees with cocktails and matching (wood derived!) finger food. Johan Elvnert emphasized the importance for cooperation and team working within the sector, to move research and innovation forward. Lena Ek commented: "FTP needs input from organizations and companies when it comes to revealing the full potential of the bioeconomy".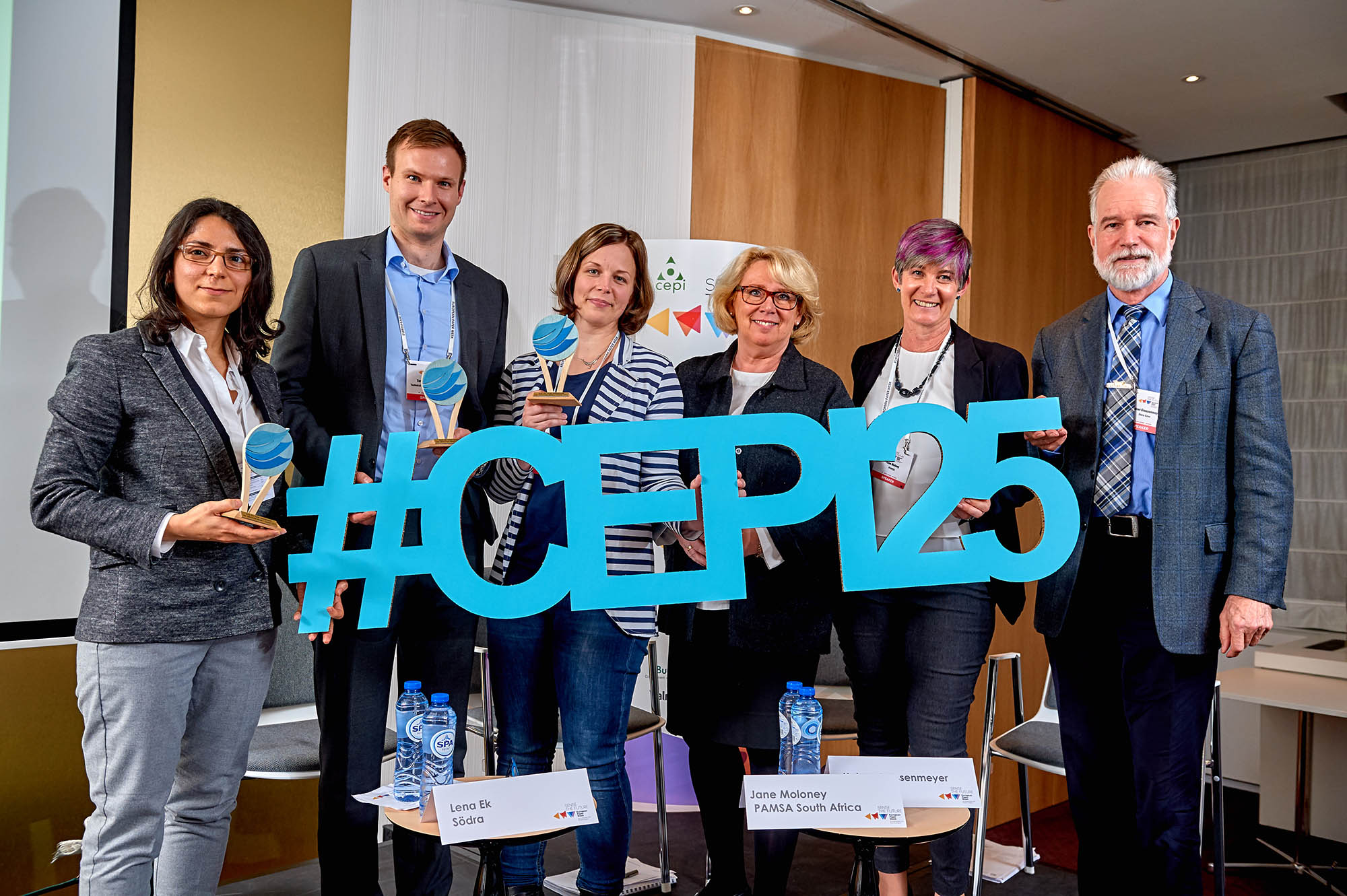 The winners of the Blue Sky Young Researchers and Innovation Awards together with the panel (left to right): Jahan Golestani (Grenoble Institute of Technology), Tero Tervahartiala (Technical University of Darmstadt), Elina Paäkkonen (VTT), Lena Ek (Södra and chair of FTP),  Jane Molony (PAMSA), Heiner Grussenmeyer (Stora Enso)