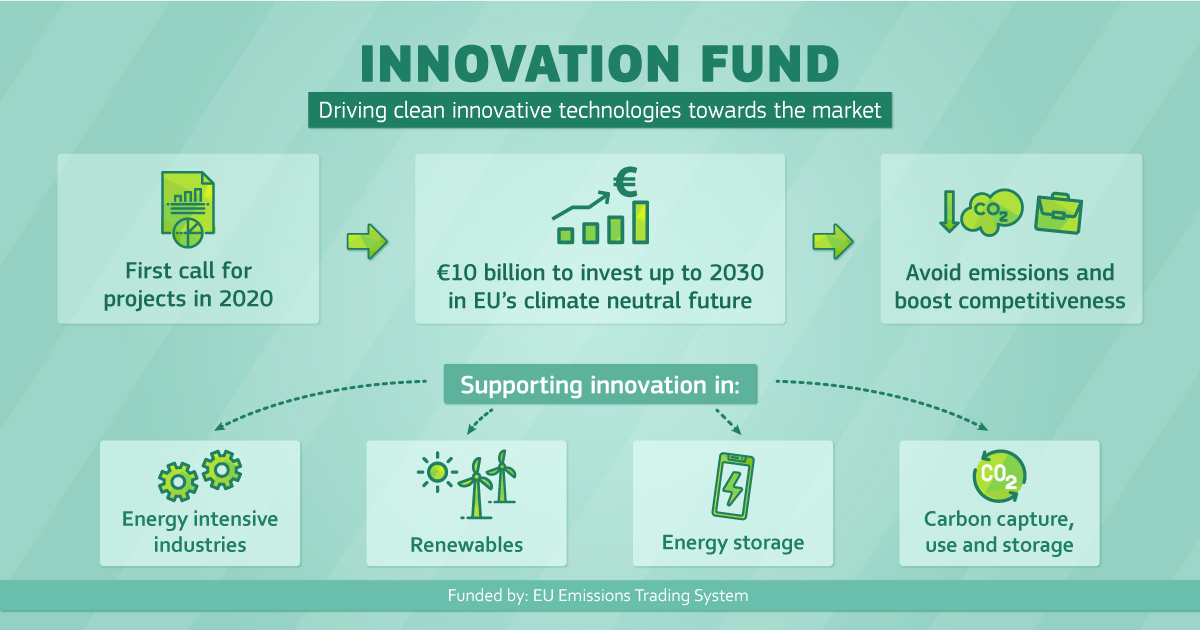 ​
The Innovation Fund is one of the world's largest funding programmes for demonstration of innovative low-carbon technologies. It focuses on:
Innovative low-carbon technologies and processes in energy intensive industries, including products substituting carbon intensive ones
Carbon capture and utilisation (CCU)
Construction and operation of carbon capture and storage (CCS)
Innovative renewable energy generation
Energy storage
The Commission aims to launch the first call in 2020, followed by regular calls until 2030.  A list of FAQs has been published to provide potential applicants and other stakeholders with relevant information on the application process for the Innovation Fund first call for proposals.

In addition, a virtual meeting of the Innovation Fund Expert Group will take place on 5 June.
More information about the Innovation Fund and its first call for proposals is available here.
Source:  European Commission