The next-generation bioproduct mill in Äänekoski, Finland, came into operation on  15 August 2017, Metsä Group announced this week. With a budget of approximately € 1.2 billion, this is the largest investment of the forest-based industry in Finland. Pulp deliveries from the new mill to customers will begin in early September 2017. 
The bioproduct mill will achieve its nominal capacity approximately a year after start-up. The mill will produce 1.3 million tonnes of pulp per year, along with other bioproducts such as tall oil and turpentine. New bioproducts that already complement the product concept include product gas from bark, sulphuric acid from the mill's odorous gases, and biogas and biofuel pellets from sludge.

© Metsä Fibre
This new biorefinery concept lays a cornerstone for the European bioeconomy and represents an important advance in implementing the forest-based sector's strategic research and innovation agenda. 
Reduced emissions, low specific water consumption, as well as high energy and material efficiency, have been the central design criteria for the bioproduct mill. The wood raw material used by the mill and all side-streams will be fully utilised as products and bioenergy. Furthermore, the
mill
will not use any fossil fuels. All of the energy it requires will be generated from wood.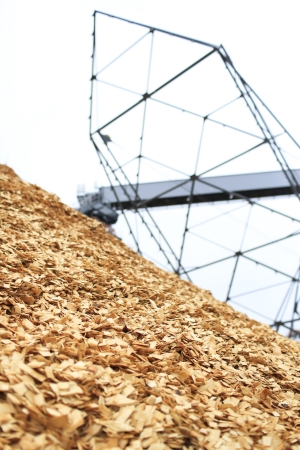 © Metsä Fibre /  Sami Karppinen
​
With this new bioproduct mill, Äänekoski's industrial ecosystem is developing and growing, with the mill being a platform for the production of new bioproducts. Several processes and product paths are being actively studied. The most important new bioproduct development projects are lignin-based products, bark-based products, textile fibres and biocomposites. 
"We aim at developing a new production process that enables the

conversion of pulp into textile fibres, for instance, staple fibre. The new concept would be more sustainable compared to the existing commercial solutions of today", explained Niklas von Weymarn, Vice President of Research at Metsä Fibre and Chairman of the FTP Advisory Committee (FTP AC). In his opinion, the overall long-term strive must be towards "maximising the use of wood in added-value applications that have significant substitution effect compared to the respective fossil-based products". 
Before the bioproduct mill started up, the old pulp mill in Äänekoski was shut down and its dismantling is currently in progress.
With information from Metsä Group