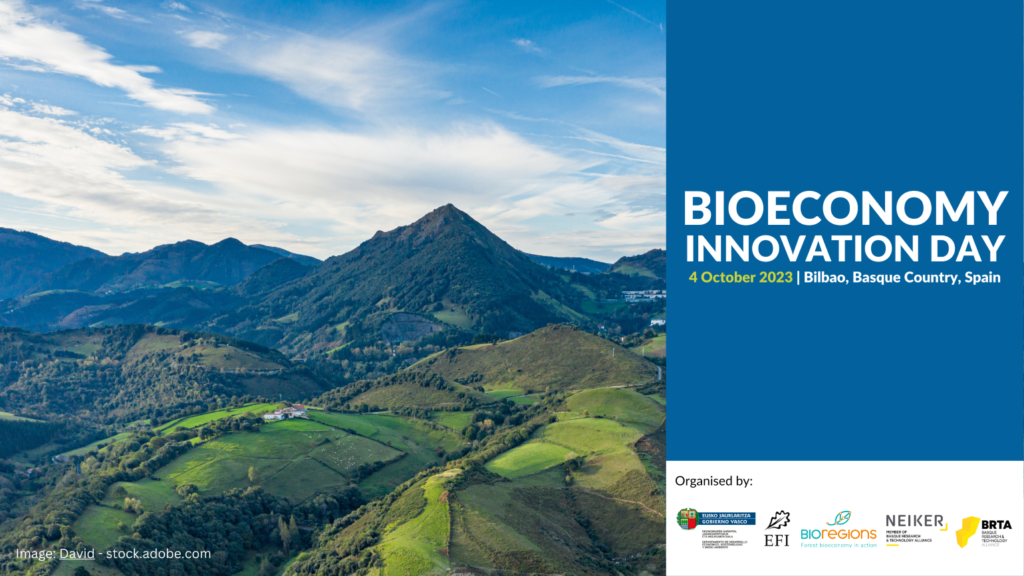 Sustainable forest management can help forests adapt to the changing climate, balancing wood production, other forest products and ecosystem services. Forest biomass, agricultural, fishery and food subproducts are the primary sources of renewable, locally sourced materials for the Basque Country.
On 4 October 2023, the Bioregions Facility, the regional government of the Basque Country and partners will organise the Bioeconomy Innovation Day in Bilbao, Spain. Focusing on the latest science and innovative solutions in the bioeconomy, participants are invited to connect with researchers, forest owners and policymakers to discover new opportunities to drive sustainable growth.
The Bioregions Facility invites start-ups, entrepreneurs, researchers, NGOs, venture and impact investors, all bioeconomy stakeholders, and society to come together and explore the potential of the circular forest bioeconomy.
Check the expression of interest call if you want to pitch a solution during the event: https://www.surveymonkey.com/r/PitchBasqueBID23