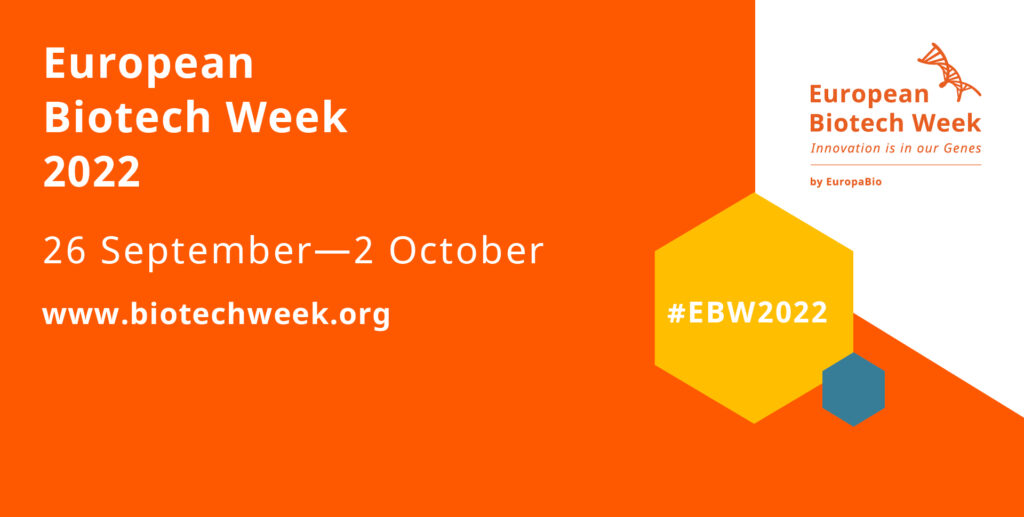 The European Biotech Week celebrates biotechnology, an innovative and vibrant sector launched by the discovery of the DNA molecule back in 1953. The first European Biotech Week that took place in 2013 marked the 60th anniversary of this pivotal moment in history.

The 10th edition of the European Biotech Week will be held from 26 September to 02 October 2022 across Europe.

You can become an official partner of the European Biotech Week by linking your event to the Week- either during the Week or one week before or after.