On 15 June 2021, the European Commission published the first Horizon Europe Work Programmes gathering the Call topics for 2021-2022 with a budget of € 14,7 billion. This first part falls within the entire approved budget of Horizon Europe amounts to € 95,5 billion for 2021 to 2027.

In these first Work Programmes, various Calls for proposals set out upcoming funding opportunities for the forestry, woodworking and processing industries.

As illustrated in the image below, Horizon Europe is organized in three main pillars:
Pillar I: Excellent Science
Pillar II: Global challenges and European industrial competitiveness (divided in 6 Clusters)
Pillar III: Innovative Europe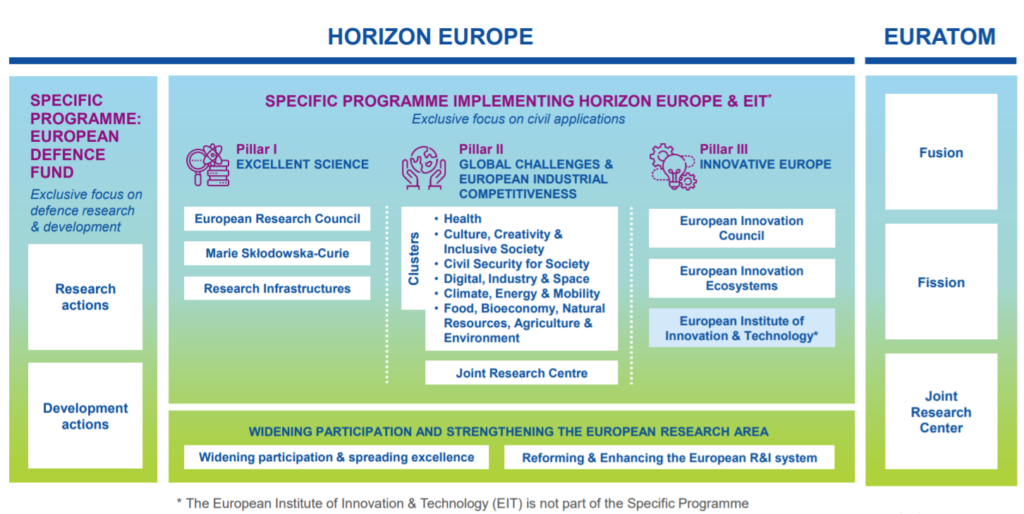 The most relevant opportunities for the FTP stakeholders can be found under Pillar II in the three following Clusters:
Cluster 4: Digital, Industry & Space
Cluster 5: Climate, Energy & Mobility
Cluster 6: Food, Bioeconomy, Natural Resources, Agriculture & Environment
Some other relevant calls can also be found in the Missions, a new tool introduced for Horizon Europe.

FTP will soon publish the "FTP Call Topics Manual" which gathers the most relevant Calls topics for the forest-based sector.

All the Call Topics can be reviewed and submitted through the Funding & Tenders Portal.